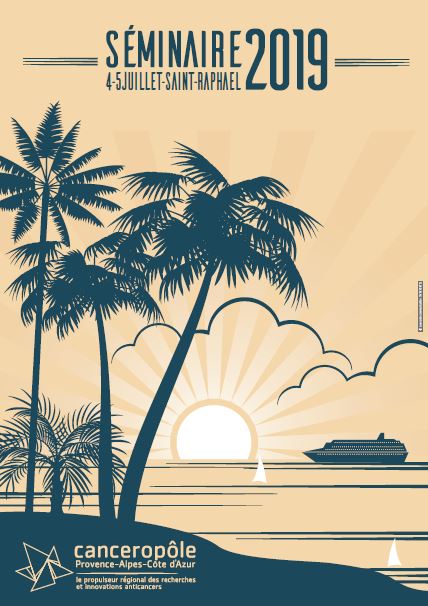 Having become the essential event for oncology research in the south of France, the annual seminar of the Canceropôle Provence-Alpes-Côte d'Azur brings together all the experts of the region working in cancer research. This seminar is the perfect opportunity for its members to meet and exchange for two days on their latest results, their recent publications but also to discuss the highlights of the year in oncology and hematology. Open to all cancer researchers of the region and our partners, this forum is also an excellent chance to interact in the context of a friendly scientific event.
For any questions, registration problem or abstract submission issue, you can contact the coordination team at: canceropole-paca@univ-amu.fr, tel: 04 91 32 47 00
---
---
As part of its annual Seminar, the Canceropôle Provence-Alpes-Côte d'Azur opens a call for oral communications open to all disciplines to allow researchers to present their work in a 20 min lecture or as a poster. Some posters from young investigators may be selected to be featured in the teasing poster session. To be selected, you must register for the event and submit an abstract in English (400 words maximum). The selection of oral communications and teasing posters will be made by the members of the Scientific Committee. The non-selected abstracts can be presented in the poster session. The best posters and oral communications selected jointly by the members of the Scientific Committee will be awarded a fellowship to attend a meeting.
---
Registration, call for posters and oral communications below
Deadline for submission: May 28th 2019
---
*A shuttle bus to go to the Palais des Congrès and come back to Marseille and Nice will be made available to the participants who register for the 2 days.
---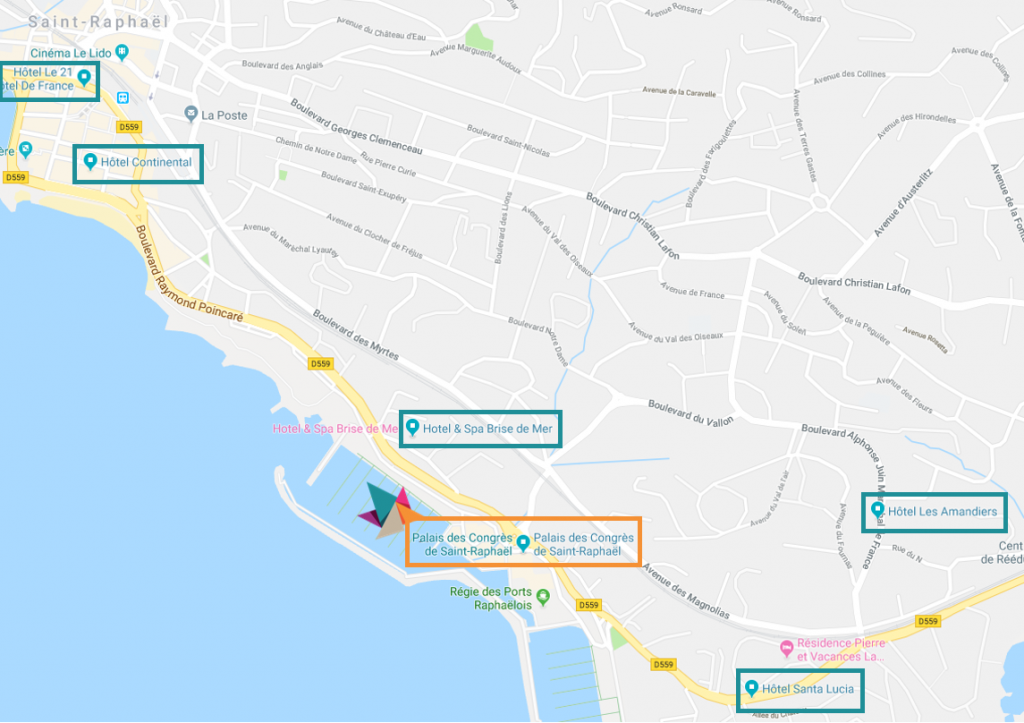 ---