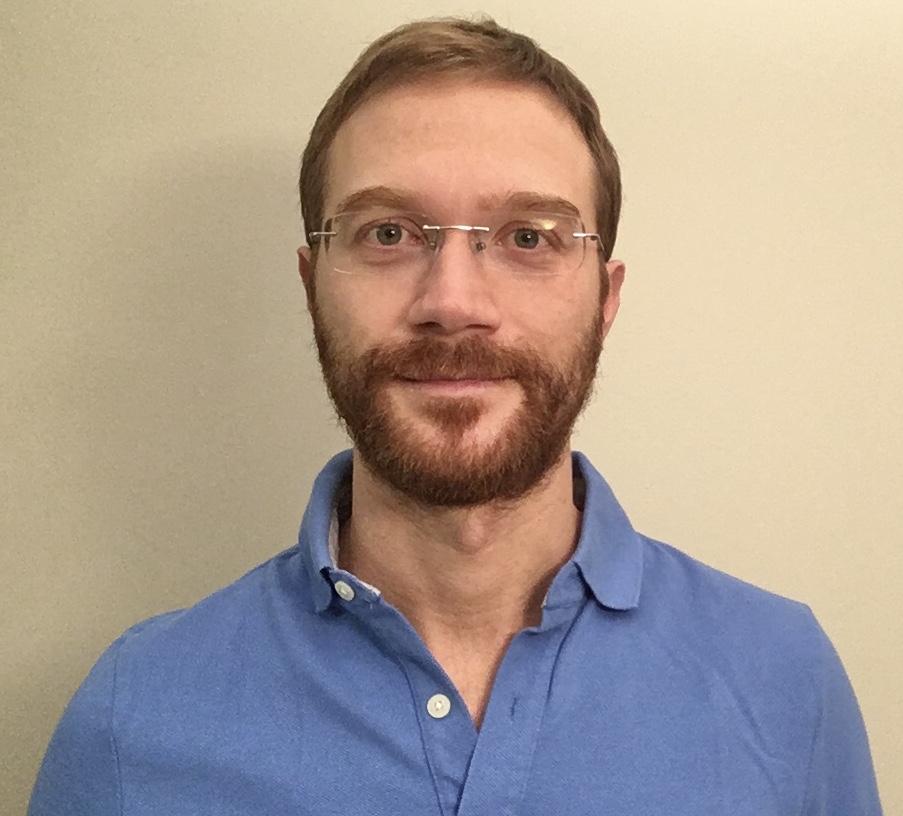 Recruited at the CNRS in October 2021, Dr Luca Lignitto is joining the CRCM as a new PI. He will develop his research group on Ubiquitin-dependent protein degradation mechanisms, especially in the context of lung cancer. The Canceropôle is happy to welcome Dr Lignitto in the region!
Could you tell us more about your scientific interests and your carrier so far?
I have always been interested in the mechanisms underlying protein degradation. As a way of controlling and adjusting protein content in cells, protein degradation is indeed one of the crucial mechanisms regulating cell homeostasis and identity.
I started working on ubiquitin-mediated degradation when I was a PhD student in the lab of Antonio Feliciello at the University of Naples. My project focused on the characterization of an orphan ubiquitin ligase, PRAJA2, that we identified as a regulator of PKA turnover and thus cAMP signalling, an important pathway in neurons involved in long-term memory.
I was then able to describe that the activity of PRAJA2 is also involved in the regulation of the hippo signalling pathway to promote tumour growth in glioblastoma. This work marked a step in my career, as I switched from performing very fundamental science to investigating the functional relevance of a mechanism in physiological and pathological contexts.
Thanks to a fellowship from the American Italian Cancer Foundation, I then joined the lab of Michele Pagano, an internationally renowned researcher in the field of ubiquitin biology, at the New York University School of Medicine. During the 8 years I spent in the Pagano lab, I worked on several projects, including one focused on the role of ubiquitin ligases in lung cancer. I described a model where the accumulation of two transcription factors, Nrf2 and Bach1, leads to the activation of a metastatic program in non-small-cell lung cancer. This mechanism involves the heme oxygenase, a sensor of oxidative stress levels in cells.
What about your future projects?
Based on my expertise and my previous results, I will develop 2 main research axes in the lab, focusing on understanding how modifications of the heme signalling pathway and oxidative stress levels affect the evolution of lung cancer.
We will first investigate the relationship between heme signalling and protein degradation in the context of lung cancer. If some substrates of heme are already identified, the mechanism underlying its function in lung cancer cells remains unknown. To gain more insight, we will conduct a systematic study of all the proteins whose degradation is controlled by heme in cells (i.e., the heme degradome) and we will determine their potential role in lung cancer pathogenesis.
The second axis will focus on the Fbxo22 ubiquitin ligase, which is responsible for the heme-induced degradation of Bach1. To understand how heme controls protein degradation we will investigate the molecular mechanism by which heme promotes the binding of Fbxo22 to Bach1 in order to induce its degradation. We will also identify new substrates of the heme-Fbxo22 axis, and we will discover their function in physiology and in the mechanisms sustaining cancer evolution. To achieve our goals, we will use a range of complementary techniques in the lab, such as biochemical approaches, molecular biology methods, genome editing, proteomics or transcriptomics.
Why did you choose to establish your lab in the region when you came back from the US?
After having developed my own projects in M. Pagano's lab, I was looking for an Institute in Europe to start my own group. I was selected for interviews in different institutes across Europe, and got a few offers to establish my group. Finally, I decided to join the CRCM, my research project fitting really well with the scientific landscape and technical facilities of the Institute. I then applied for a CNRS position and got it, and was granted an ANR JCJC grant to start my lab projects. A PhD student will start in the lab in January, and I am now looking for a postdoctoral researcher to join us.
I am really looking forward to develop my scientific projects in Marseille, and to discover more of the region SUD!
Luca Lignitto has an open postdoctoral position in his group. For more information or to apply, click here.